The fully automated cloud journey
Struggling to migrate to the cloud? Frustrated why it is so challenging, time-consuming, and expensive? Worried about how you can manage your cloud effectively afterward to avoid overspending and ensure it's secure? It's all so complex, yet you know the cloud is critical for the future of your business.
You are not alone. Cloud migration and management are painful for thousands of businesses worldwide. This is why a team of seasoned cloud migration and DevSecOps professionals united to revolutionize the legacy manual approach and help you.
We are crafting the next-gen intelligent cloud experience – a world-first, AI-powered platform that can fully automatically migrate your server infrastructure to the cloud and then continuously optimize and manage it on autopilot under your control. A smart, powerful, and simple-to-use tool that frees your team to focus on innovation.
Automatically migrate your server infrastructure from anywhere to any major public cloud up to 10x faster, up to 5x cheaper and without human error. Simple, fast & affordable. Works for AWS now and Azure & GCP coming soon.
ALREADY OPERATIONAL FOR LINUX TO AWS
Automatically manage your cloud across AWS, Azure and GCP while our advanced AI continuously optimizes it for maximum efficiency, security and sustainability. Full visibility via a simple-to-use yet powerful dashboard.
Cloud migration
We can migrate and modernize your server infrastructure to any major cloud (or move between clouds), no matter the size and complexity of your environment.
We offer you world-class migration expertise delivered in a personalized service that greatly accelerates your transformation while reducing cost and minimizing human error.
Our advanced automation enables faster delivery and cost-effectiveness unmatched by most consultancies.
Cloud management
A fast-response, cost-effective cloud management service (SLA-backed), personalized according to your needs.
Our expert team proactively manages your environment, optimizes costs, improves security and resilience, and ensures your cloud is always well-architected according to the latest frameworks.
We fully manage your cloud infrastructure, freeing your team to focus on innovation.
Cloud architecture
Whether you want to modernize your cloud environment or need new bespoke solutions, we can help you.
We can architect any cloud solution efficiently and cost-effectively – containers, serverless, databases, big data, analytics, and more.
We take time to fully understand your business goals and can advise on suitable solutions if you need help. A personal service tailored to your needs.
What makes our platform unique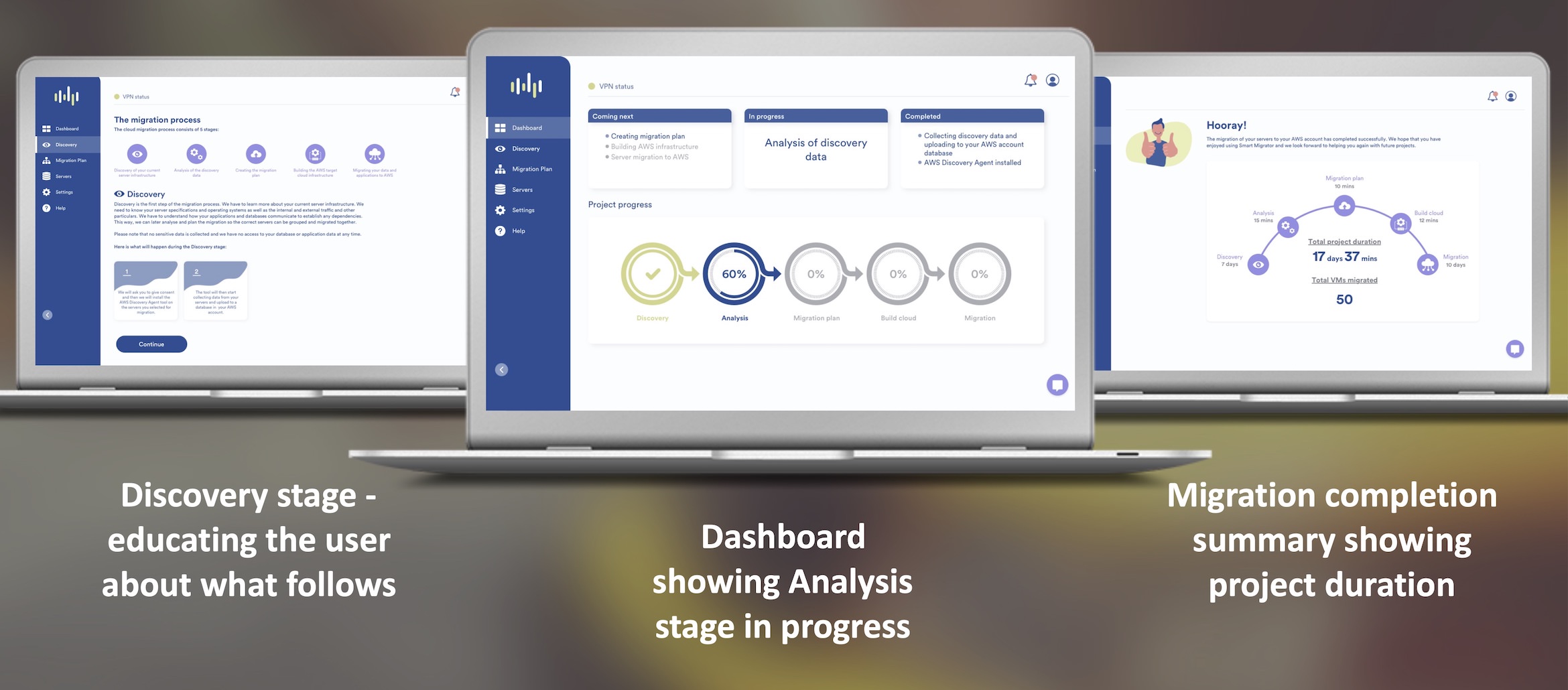 We are a team of highly experienced cloud migration architects and DevSecOps professionals on a mission to make the cloud journey simple, fast, efficient, secure, and cost-effective for companies of any size worldwide.
Most of us spent between 9-16 years at some of the world's leading IT consultancies. Over 16+ years, we have collectively migrated over 300,000+ workloads for large organizations and have lived through the challenges.
Excited about our mission? We are too but it will take time to realize it. Our platform is now operational for AWS. Our expert team can also help you with any other clouds irrespective of the size and complexity of your needs.
We guarantee successful delivery
We are committed to always providing you with the highest quality service possible. Our approach is friendly and informal, yet professional.
We guarantee the successful delivery of your cloud migration project or you will get your money back (subject to our T&Cs, valid for SMB customers only).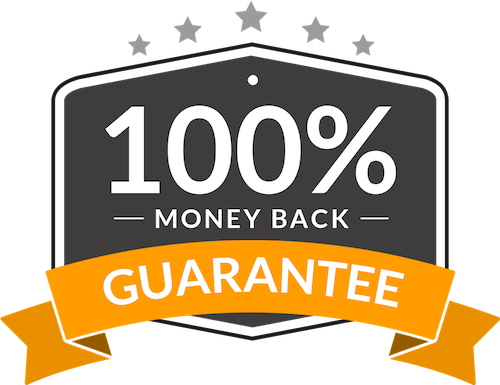 Head Office
Smart Migrator Ltd
First Floor, 149 Finborough Road,
London, SW10 9AW, UK
Follow us