Experienced cloud migration and DevSecOps professionals on an ambitious mission to revolutionize the cloud journey.
We are a global team of seasoned cloud migration architects and DevSecOps professionals, formerly from some of the leading global IT consultancies. Over the last 16+ years, we have successfully planned and delivered large-scale enterprise transformations totaling over 300k server workloads.
Having experienced the big challenges ourselves, we are united on an important mission. We are innovating to make the journey to the cloud simple, fast, secure, and cost-effective for companies of any size worldwide.
We passionately believe that all companies deserve access to the power of the cloud – from start-ups to large organizations. At present, the rising global talent shortage, infrastructure complexity, and very high cost are limiting mass-scale cloud adoption. This must change.
We believe the future is in automation and AI and we are set to revolutionize the legacy, error-prone, manual process, remove the barriers to entry, and make the experience seamless.
Peter is a serial entrepreneur, passionate about disruptive innovation, with considerable expertise in sectors like cleantech, real estate, and automotive. He previously scaled an automotive consumables company in Eastern Europe into a market leader and developed a successful UK real estate business.
In 2022, Peter was appointed by the Mayor of London, Sadiq Khan, to the Jobs & Skills Business Partnership (an advisory board). He is also a startup mentor and a member of Global Tech Advocates.
Beyond work, he loves exploring planet Earth, scuba diving and sailing, and hopes to explore Mars one day.
Chavdar is a seasoned cloud migration architect in Europe with over 16 years of experience working at Hewlett Packard Enterprise (HPE) and DXC Technology. He was one of HPE's first migration architects in Europe and led the development of the EMEA team.
Chavdar has architected and delivered many complex, large-scale enterprise transformations for big multinational organizations. In total, he has delivered over 100,000 workloads to all major public clouds.
Beyond work, he enjoys outdoor sports, especially playing tennis.
Chavdar Jodev
CTO (Interim)
Jim is an entrepreneur and former Co-founder of Clckwrk – a leading Oracle DB to AWS migration and management consultancy in the UK and US. Together with his team, he grew it to become one of the top global AWS partners for all things Oracle, and the partner of choice for many large organizations. It was eventually acquired by RDX (now Navisite) in 2019.
Previous to that, Jim spent years in Big Tech (including Oracle) in various technical roles.
Jim brings deep expertise in cloud migration and strategic alliances and guides us on our global journey.
Beyond work, he especially enjoys marathon running.
Our soul
Here is what defines us as a team.
Passion
We are passionate about crafting disruptive technology that simplifies and empowers people's lives and also helps the planet and humanity.
Challengers
We are challengers who disrupt. The status quo doesn't control us. We disrupt it. If people say "it can't be done", we prove them wrong.
Unity
We are a team of talented people united by a strong bond and mission. A team where everyone supports each other. No lone wolves.
No bullshit
We are open and direct and say it as it is. No hiding, no red tape, no ego, no bullshit. We serve people with honesty and humility.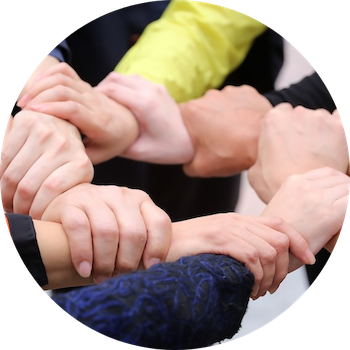 Growth
We embrace diverse talent, both seasoned and young. We empower our people to grow and push the boundaries of their potential.
Speed
We are productive, work hard and don't mess about. Our customers want solutions fast and we are relentless in making it happen.
Equality
We are all equal and have equal opportunities. Diversity = creativity. It's not about title, gender, race or sexuality. It's about a positive personality and attitude.
Fun
We work hard while having fun. Life is too short to be stressed out. We reward and celebrate success as hard as we work to make it.
Security is in our DNA
We are obsessed with security because we know you are too. Our platform is engineered by design to be secure. It has a clever architecture that needs no direct link to your servers and it doesn't collect sensitive data. It is securely hosted on AWS – the leading global cloud that has some of the most secure data centers on the planet. AWS offers industry-leading cloud security measures, including advanced encryption and intrusion prevention. Our 'security-first' commitment covers everything we do – our platform, service delivery, data management, software development, and internal operations. We are Cyber Essentials Plus and IASME Governance certified and we are working towards achieving ISO 27001 and other leading standards.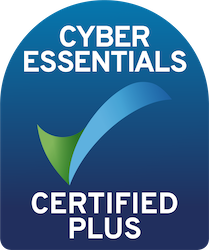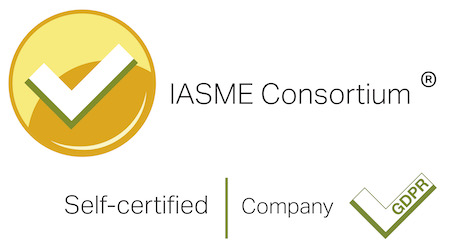 Head Office
Smart Migrator Ltd
First Floor, 149 Finborough Road,
London, SW10 9AW, UK
Follow us